Brand Matrix
Editorial, Installation
2019
Members:

Angie Wijaya
Jiayi Ma
Sarah Perkins


For this installation project, we decided to tackle the essay, Brand Matrix by Armin Vit and Bryony Gomez-Palacio.

Our main source of inspiration was Christopher Doyle's Identity Guidelines. We were drawn to the absurdity of treating a person like a logo and creating a strict set of guidelines and wanted to apply this to ourselves in a humorous and ironic way.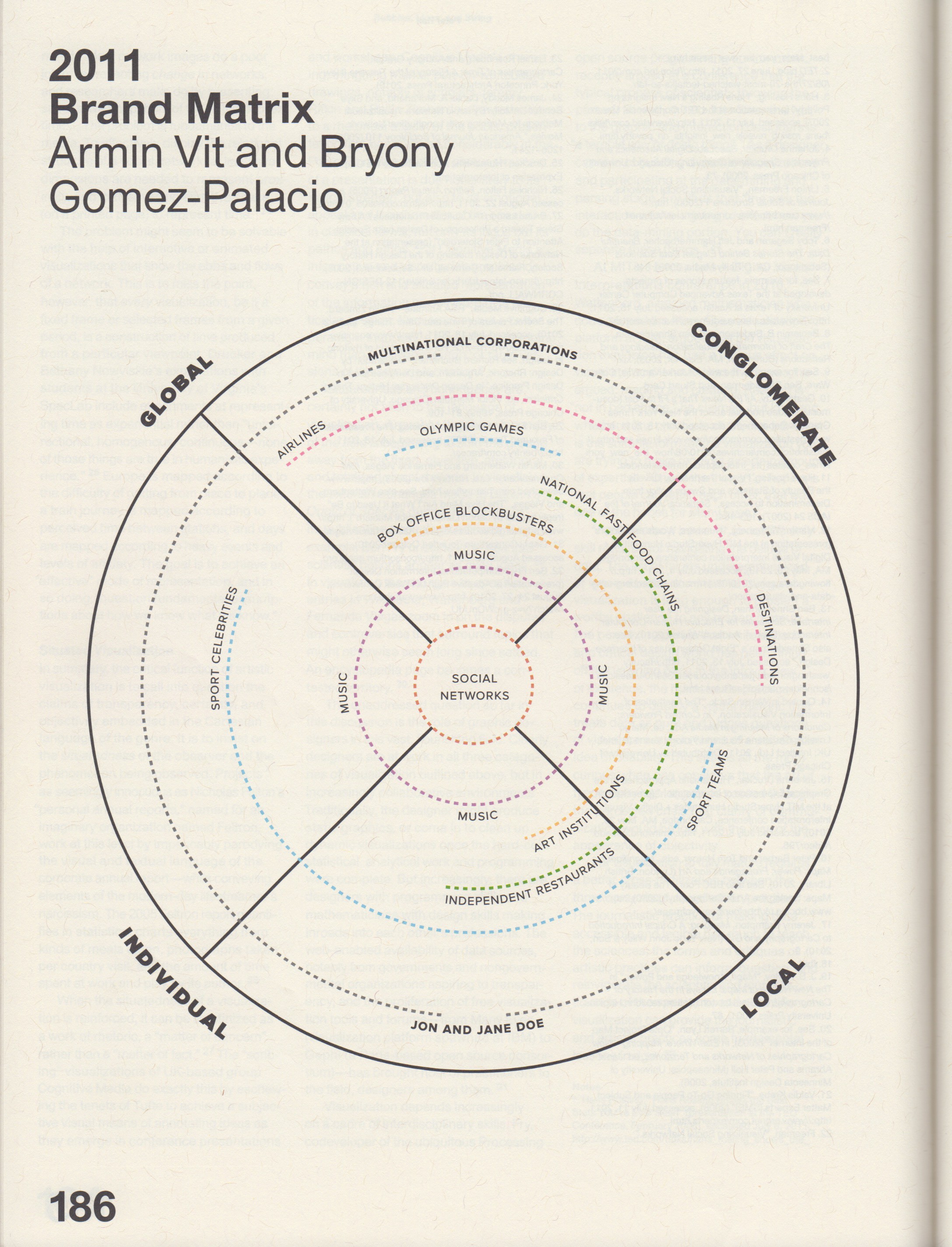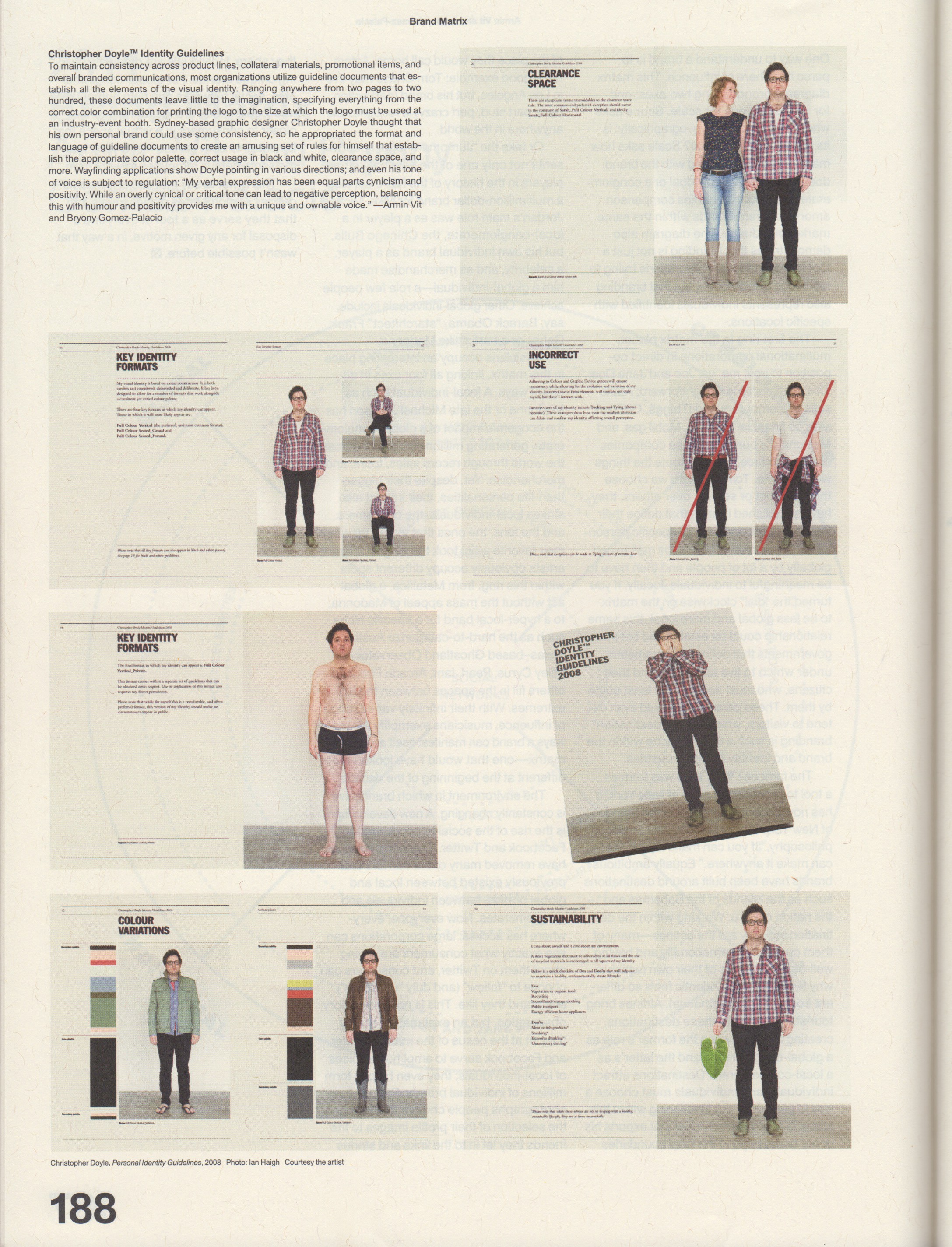 Scan's from Walker Art Center's Graphic Design: Now in Production
Our original concept contained these main goals
in mind:
To showcase our personalities in a visual system.
To show where we overlapped in the brand matrix.
T
o show how we are different, and how we are alike.
To use humor and irony to highlight how we came to be today.
To gather content for our project we got up at the crack of dawn on a Thursday for our big photoshoot!

After hours and hours of pen tooling, we were ready to start designing.
In order to keep our book cohesive, we created a simple template. We then designed our own portions of the book so they were personalized. It includes our color palette, incorrect use, type systems, patterns, and more!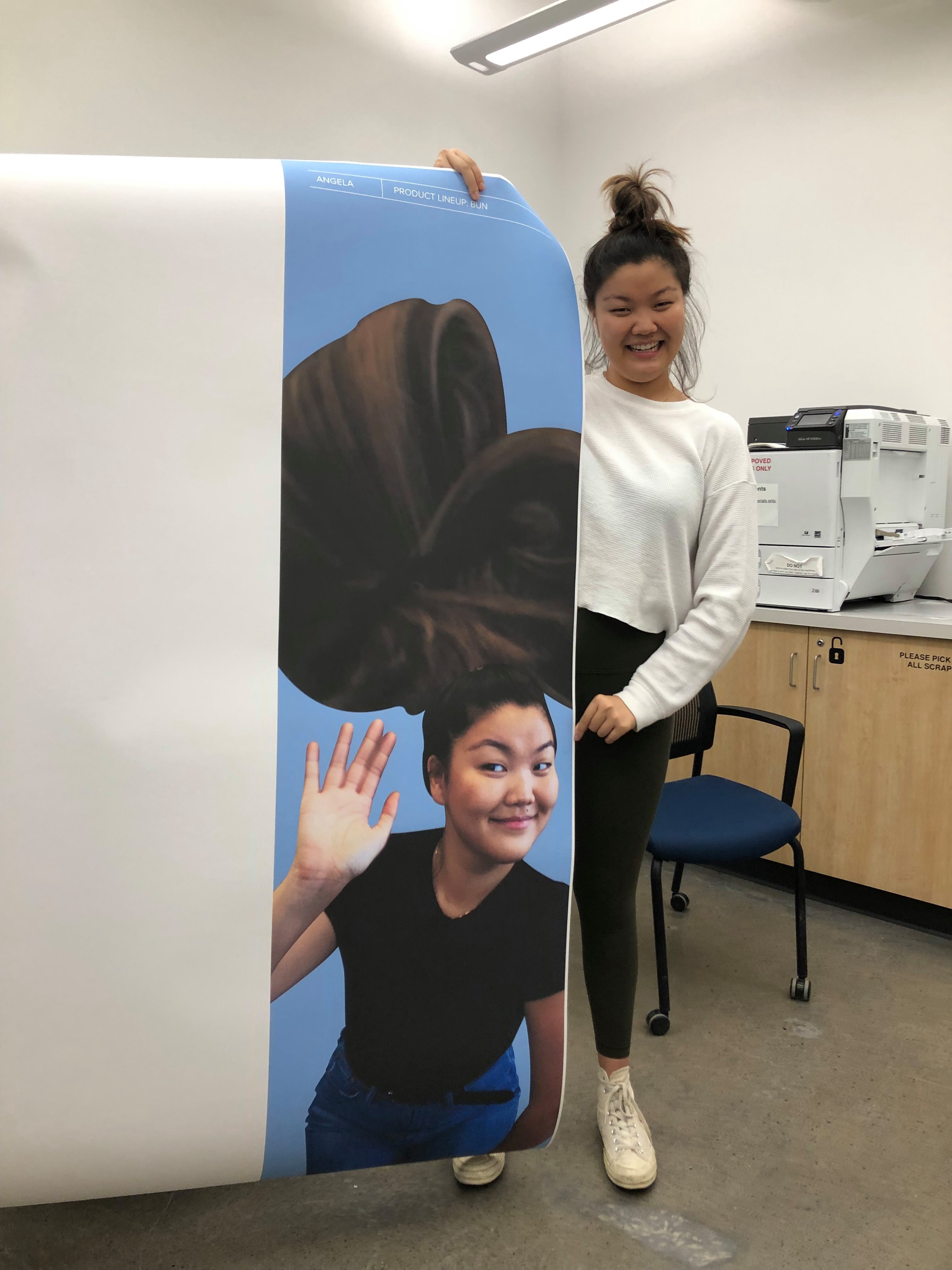 For the poster aspect, we started off with A2 sized posters, but ended up with life size posters which were drawn from our brand book. The vinyl on the floor reflects the size of the posters and contain our "exclusion zones" and provide the audience with a guide on how to interact with the exhibition. Our books sat on a pedestal on the left side of the posters.


With the video, we wanted to take the absurdity and to the next level. Singing and all. Using After Effects, we used the cutouts we already had of ourselves as the visual component. It turned out very "campy." See for yourself!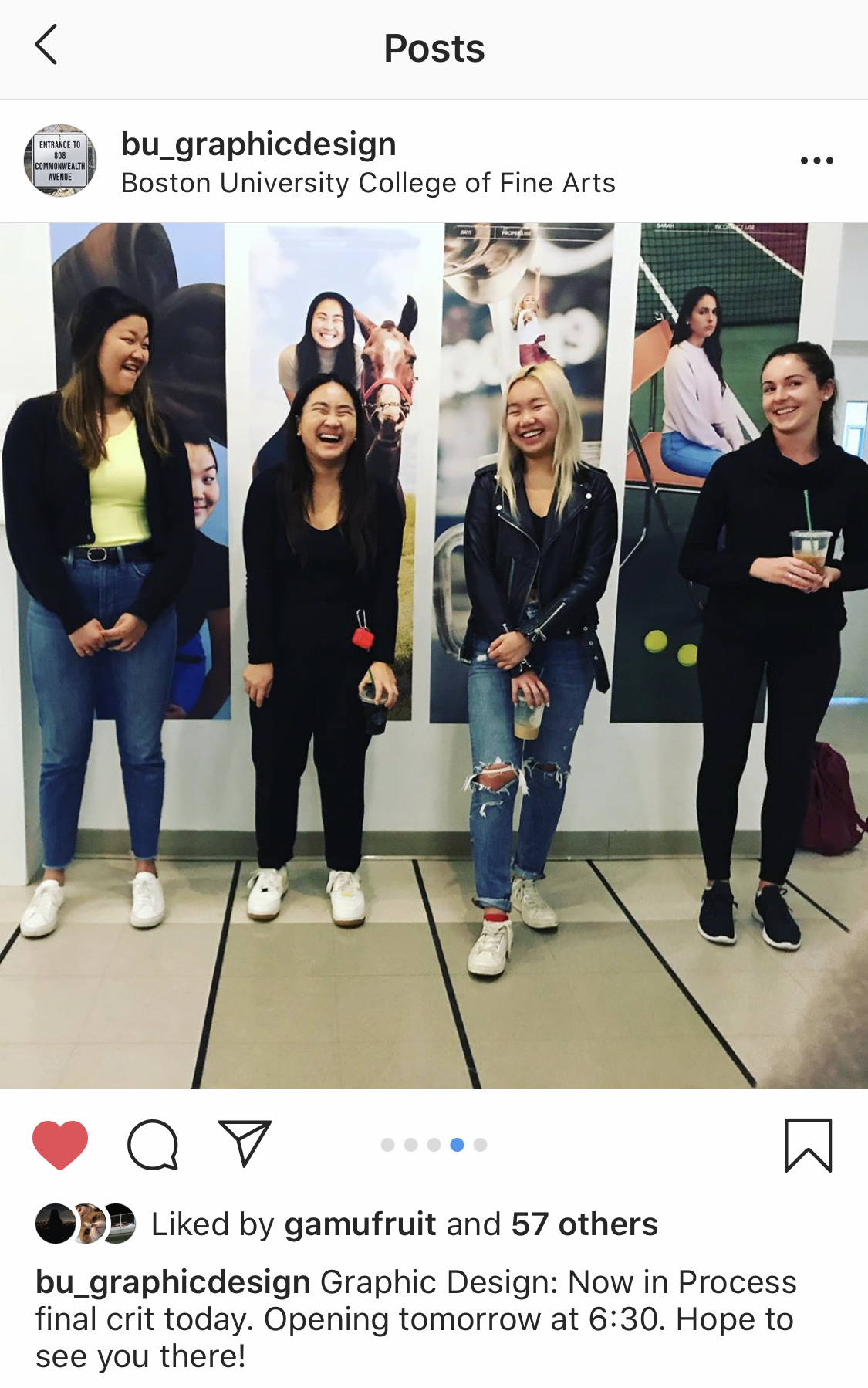 This was my first time being a part of the exhibition and it was challenging, but fun to think about design in such a different way. Watching people interact with our exhibition was very exciting!