2020 BFA Thesis Show
Branding, Site Development
2020
Members:

Angie Wijaya
Jiayi Ma

Our branding concept draws inspiration from the Kunsthalle and the School of Visual Arts' rich history, and is grounded in form through the Rule of Thirds and points of interest. We were especially interested in the importance and weight of 2020 as a year, but we couldn't have imagined back in October when we first proposed our branding, how important these inspirations and grounding concepts would be to both our practice and our thesis show as designers and artists.

All of our inspirations deal with shift, adaptation and change, themes that became integral not only to our branding, but also serving as a defining factor of our senior year as artists as we moved into virtual learning and shifting our thesis show platform digital.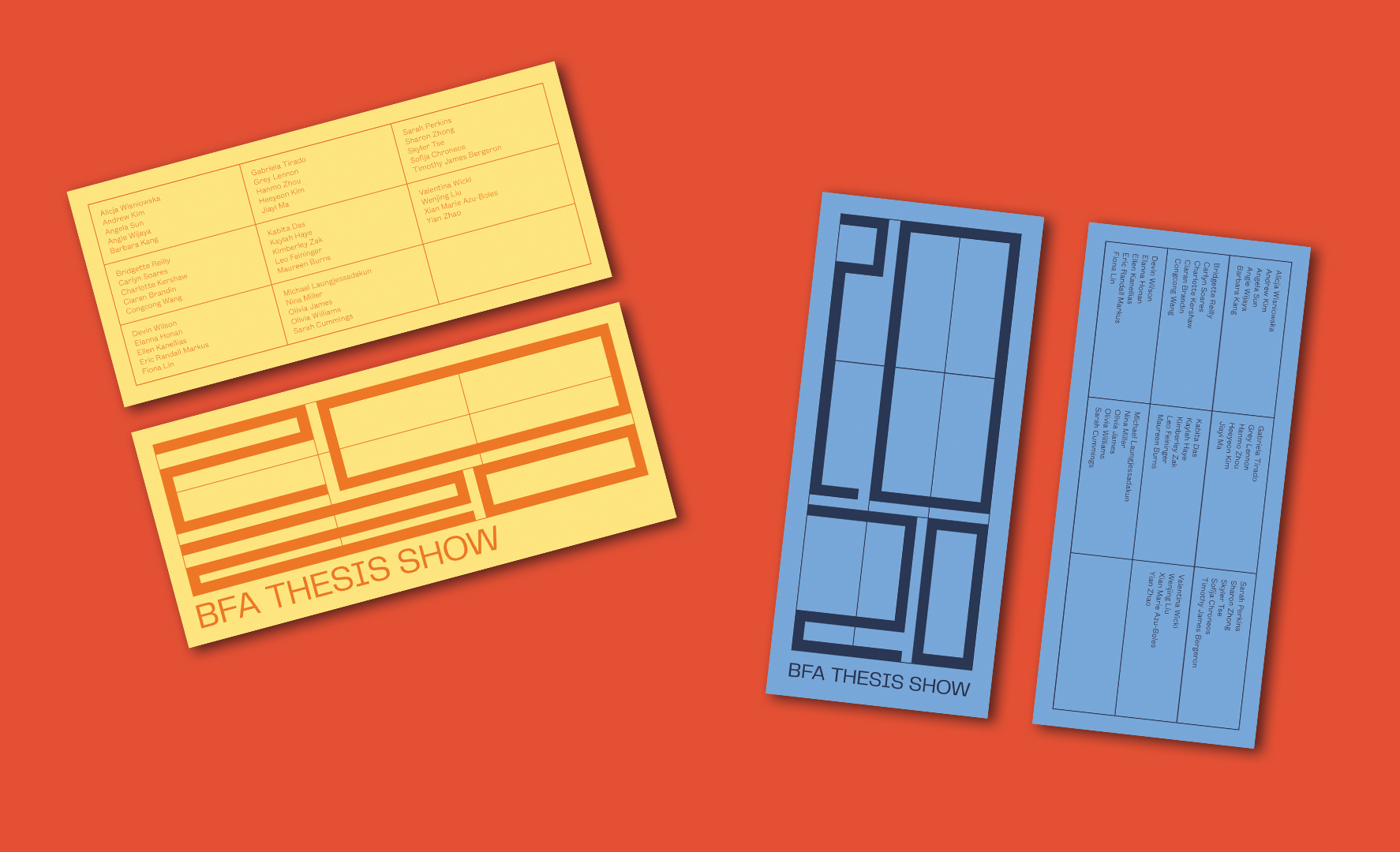 Knowing that we would be celebrating from our homes. We decided to still design and print collateral that would have existed at the show and send out farewell packages to each of our classmates including sticker, postcards, tote bags, and catalogues.
Along with the physical catalogues, we designed and coded a site containing student's information and links to their individual thesis projects that was unveiled to the public on May 8th.
The thesis show site can be found
here
.